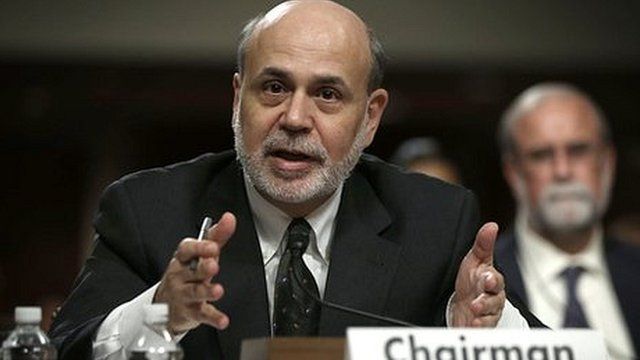 Video
Federal Reserve maintains pace of asset purchases
The US Federal Reserve has maintained the rate of its asset purchase programme at $85bn (£54bn) a month, aimed at boosting the economy.
It also kept interest rates at a record low range of between zero and 0.25%.
Fed chairman Ben Bernanke said if the central bank's forecasts were correct, it could begin slowing asset purchases by the end of 2013 and wind them down completely by the middle of 2014.
Stephanie Flanders reports.
Go to next video: Fed maintains pace of asset purchase