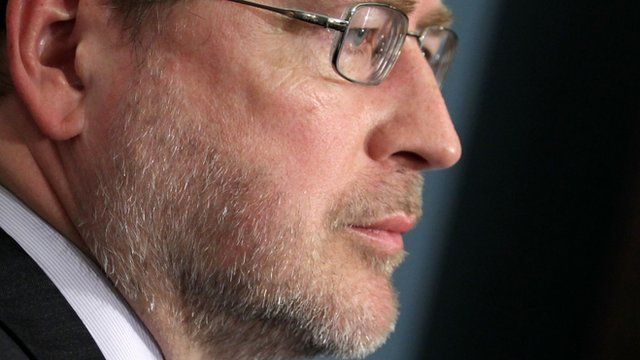 Video
'Growth and less government spending' will cut deficit
One of America's most powerful anti-tax campaigners has said that the UK needs "economic growth and less government spending" to get the deficit down.
Grover Norquist, president of Americans for Tax Reform, told the Today programme's Simon Jack that "governments always would prefer to raise taxes rather than to govern. Taxes are what politicians do if they don't have the courage or capacity to actually govern or make decisions."
First broadcast on the Today programme on Wednesday 3 July.