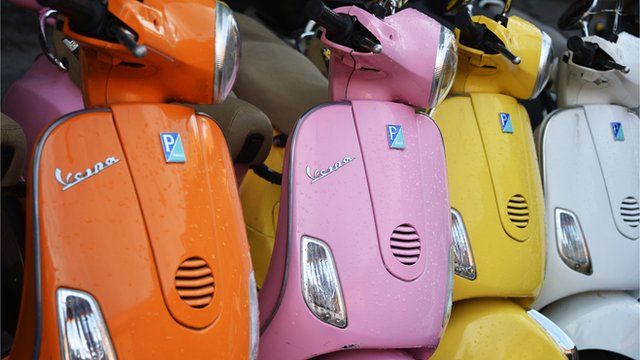 Video
Can Vespa scooters become a global superbrand?
Sales of Vespa scooters have been falling steadily and owners Piaggio have revealed more bad news with first-half sales down 12% and net profits down 25%.
However, the company is keen to create a premium market for new scooters by boosting its image and setting higher prices in an increasingly competitive marketplace.
Jeremy Howell reports.
Go to next video: Following Algeria's team on a scooter