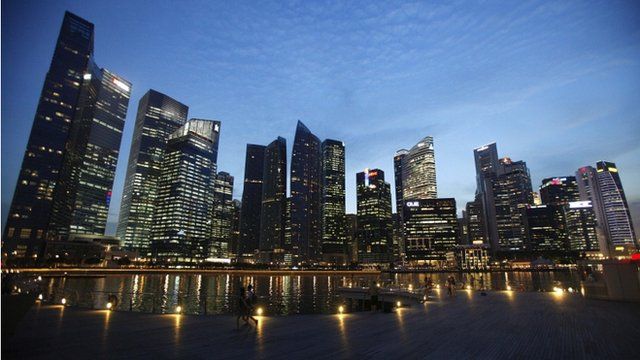 Video
Tougher times for Singapore's banks?
Singapore's biggest banks face more scrutiny and tighter regulations, so will it get tougher to make profits in the future? Sharanjit Leyl reports.
Singapore's three biggest banks have come under the scrutiny after tougher new banking rules came into effect last month.
One international ratings agency has also downgraded their outlook.
DBS, UOB and OCBC have all reported strong earnings in the last quarter but these profits may not be so easy to hold onto in the months to come.
The BBC's Sharanjit Leyl reports.