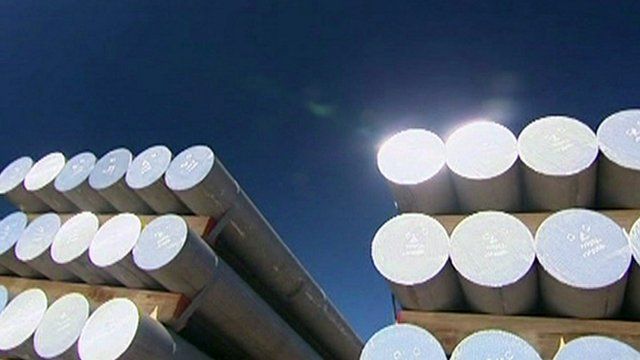 Video
Rio halts aluminium sale: 'Better than destroying value'
Mining giant Rio Tinto says it has given up trying to sell its aluminium business and has reported an 18% fall in underlying half-year profits.
Pacific Aluminium was put up for sale in 2011, but Rio said it had not found a buyer and it was "not possible" to sell in the current environment.
Head of European Metals and Mining Equity Research at Macquarie Group Jeff Largey told BBC World: "It's a bit of a step back on their restructuring story... but it's better than simply destroying value by trying to sell it for a distressed price."
Many commodity prices are well below the record highs of recent years as China's economic growth rate slows but Mr Largey highlighted strong sales of iron ore: "If you're Rio Tinto, every tonne you can produce, you're selling. Yes, prices are down... but you're likely to expand even further".
Go to next video: Mongolia transformed by mining wealth