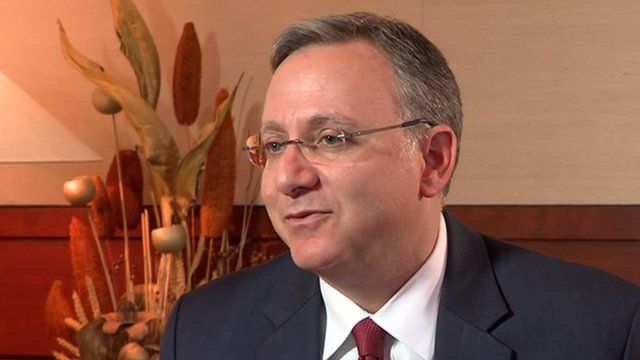 Video
US 'tapering may be good for Asia', says ambassador to Singapore
Concerns that the US Federal Reserve may soon start winding down its bond buying programme has unnerved investors in stocks and currencies in Asia, especially in emerging economies.
But the US ambassador Singapore, David Adelman, says that 'tapering' the stimulus programme creates winners as well as losers.
He tells the BBC that, as the dollar strengthens, followed by a likely rise in US interest rates, it would create many opportunities for Asian exporters.
Also in the interview, he says that China need not be worried by the US presence in Asia. The US has been a stabilising force and the two countries need each other, he says.
Go to next video: US rate fears hurting Asia currencies