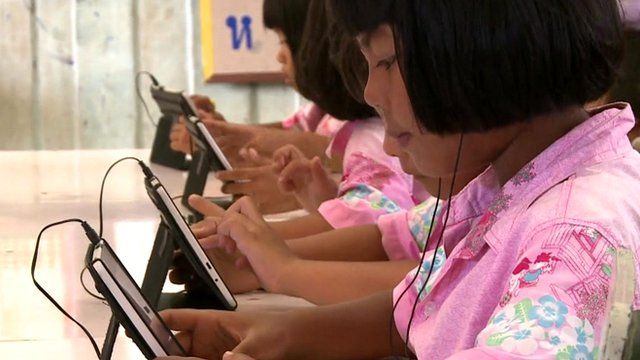 Video
Are Thailand's tablet plans paying off?
Thailand is implementing an ambitious scheme to provide school children with tablet computers. But is this investment in the next generation paying off.
When Thailand's government, led by Yingluck Shinawatra, came to power in 2011, its promised to issue each and every one of Thailand's nine million school children with a tablet computer.
This promise is now being carried out, but many critics are asking if this has improved the quality of education.
The government calls it an investment in its next generation. But is it paying off?
In the second of our series on Thailand's economy, Jonathan Head takes a look at whether the ambitious scheme has worked.