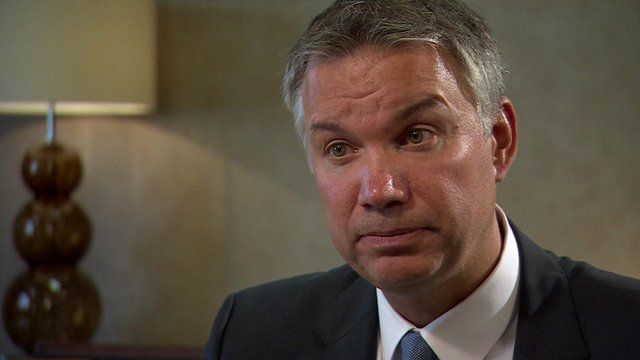 Video
Co-Op boss on 'sensible and prudent' rescue plan
The Co-operative Group has reported heavy losses as a result of a huge write-down of assets at its troubled banking arm.
The group lost £559m in the first half of the year, having written off £496m of bad loans at Co-op Bank, mostly relating to Britannia Building Society.
The bank also faces a £1.5bn capital hole in its balance sheet, which regulators say it must fill.
Co-op Group chief executive Euan Sutherland, who took over the role in May this year, admitted he had been surprised by the scale of the bank's financial problems.
"The size, the scale and the urgency of what needs to be done was new news to me", he told BBC Business Editor Robert Peston.
He said he was confident of the success of the "sensible and prudent" rescue plan but "the options for the bank are very limited, in effect there is no Plan B".
Go to next video: Why has Co-op made 'whopping' loss?