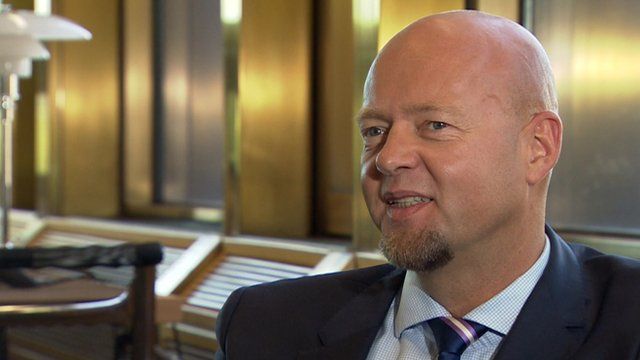 Video
Chief executive defends 'enormously large' Norway fund
Most of Europe is struggling with how to reduce spending, but Norway is in the opposite situation.
It has invested the income from its oil and gas reserves so wisely over the last few years that it now has what many consider to be the world's largest sovereign wealth fund.
Estimates are that it will be worth $1tn (£639bn) by 2020. But is that too big?
Europe correspondent Matthew Price spoke to fund chief executive Yngve Slyngstad in Oslo.
Go to next video: India central bank boss promises action