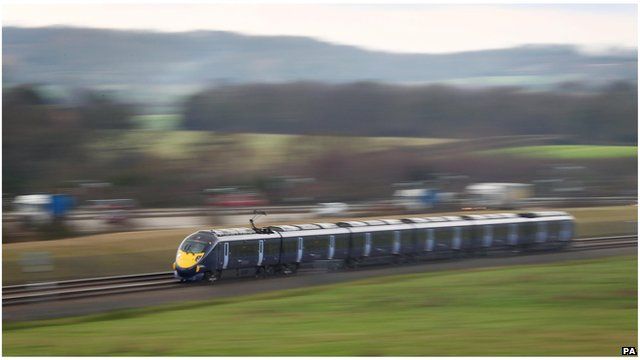 Video
HS2: 'Key infrastructure' or 'colossal waste of money'?
The Transport Secretary says that HS2, the high-speed train line to connect the North of England to the South, is not just about speed, but about providing "a heart bypass for the clogged arteries of our transport system".
But just two days ago, the Public Accounts Committee issued a damning report saying the case for HS2 was based on "fragile numbers, out-of-date data and assumptions which do not reflect real life".
Also today, the government is releasing details of a report commissioned by HS2 from accountants KPMG. It claims the line will benefit the economy to the tune of £15bn a year, with the economic boost being greater in Manchester and Leeds than in London.
BBC 5 Live's Wake Up To Money debated the issue with John Longworth, director general of the British Chambers of Commerce, and Mark Littlewood, director general of think tank, the Institute of Economic Affairs.
Go to next video: Critics of HS2 'have no alternative'