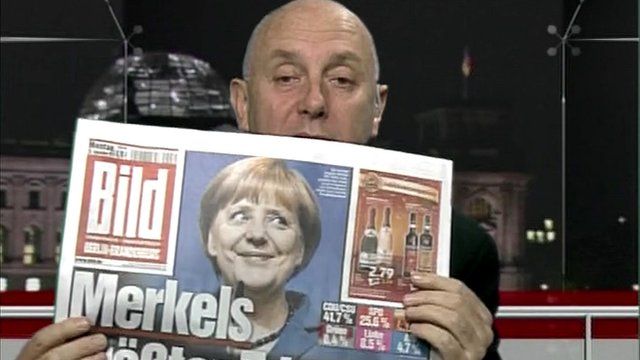 Video
What does German election result mean for business?
Chancellor Angela Merkel's conservative party has won an overwhelming victory in Germany's elections, which many see as a vindication of her handling of the Eurozone debt crisis.
However, the country's economic policy may change direction with the complete exit of her previous coalition partner the "pro-business Free Democrats", says BBC Berlin correspondent Steve Evans.
It is thought Mrs Merkel will now seek a coalition with the Social Democrats, he continued: "The SPD campaigned for a minimum wage, for more protection for workers - it may secure some of that as its concession to take part in a new government."
Go to next video: Merkel celebrates election victory