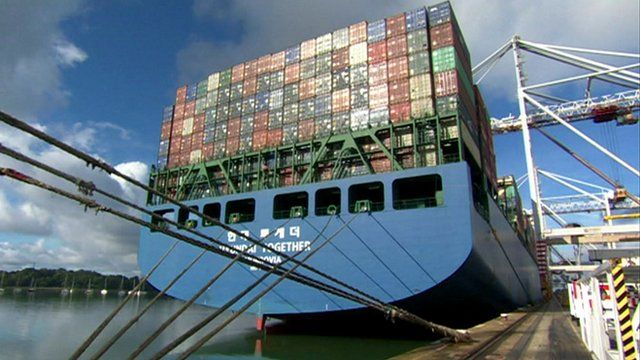 Video
Onboard huge container ship
The BBC visits a huge container ship taking goods between China and Britain.
As the Chancellor encourages trade between China and Britain, the BBC has been onboard one of the huge container ships taking goods between the countries.
The ships are getting so big that the sea bed at Southampton Docks is being lowered.
BBC South Today business correspondent Alastair Fee reports.