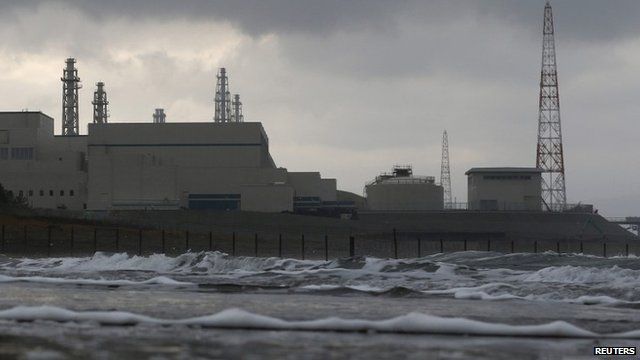 Video
Tepco: Fukushima nuclear plant operator faces break up
Tokyo Electric Power Company, also known as Tepco, is the world's fourth-largest power generator.
It is also the operator of the Fukushima Daiichi nuclear plant which was damaged by the earthquake and tsunami that hit Japan in March 2011.
The damage resulted in the radiation leaks at the plant and the firm is facing billions of dollars in clean-up costs.
A government committee is now recommending that the company should be broken up because of continuing problems at the facility.
Rupert Wingfield-Hayes reports from Tokyo.
Go to next video: Typhoon path brushes Fukushima