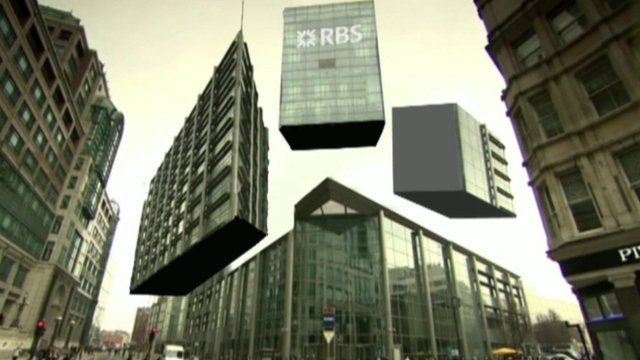 Video
RBS goes against 'bad bank' split
RBS will not split itself into two separate banks, but instead create an internal "bad bank" in its continued attempt to recover from the financial crisis.
The decision to ringfence some £38bn of bad assets within the bank is based on the idea that it will make it easier to sell off the bank and recover public investment.
The bank, which on Friday announced a pre-tax loss of £634m in the third quarter, remains 81%-owned by the government.
Robert Peston reports.
Go to next video: RBS boss: 'Five years ago we were broke'