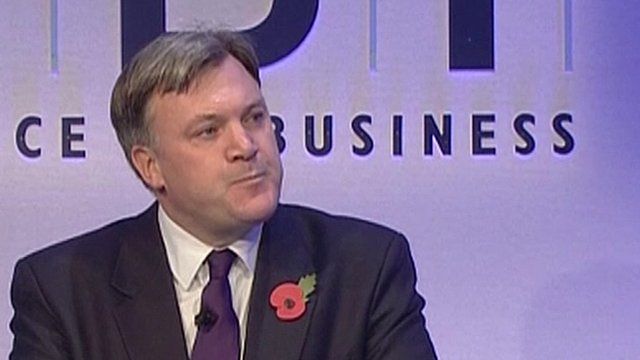 Video
Balls: The UK has 'no future' out of the EU
The shadow chancellor Ed Balls said that the UK was "better placed to shape Europe's future" if it were "fully engaged rather than having one foot out the door".
The Labour MP told business leaders: "We are clear that there is no future for Britain in walking away from our biggest market - or threatening to do so for reasons of internal party management."
Speaking at the annual conference of the CBI business group, Mr Balls said "Europe needs reform, but to walk away from our EU membership would be reckless, foolish and deeply damaging.
"On Britain's future in Europe, the national interest must come first."
Go to next video: Cameron: EU support 'wafer thin'