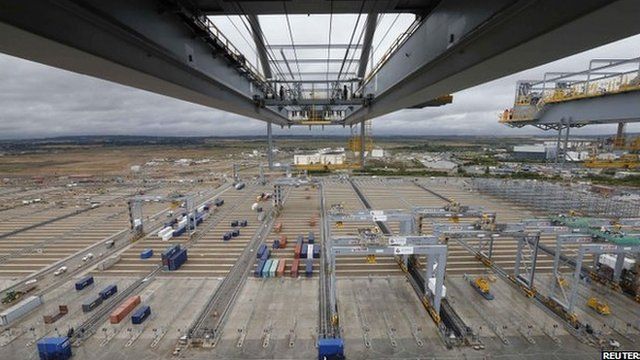 Video
London 'needed' a bigger port
The UK's newest deep sea container port is opening on the north bank of the Thames.
London Gateway has been built by the Dubai-owned company DP World, which says it will cut the cost of transporting goods to the South East significantly.
The port will be the UK's second largest when fully operational and will be capable of accommodating the largest cargo ships in the world.
Andrew Bowen, engineering director of London Gateway, explained why the port needed to be built.
"Similar to the airline industry, ships are getting bigger and bigger and bigger. And what we needed to do here at London Gateway was to build a port that was able to handle the largest ships in the world," he said.
"But also build a port that is close to the heart and consumption of the UK market."
First broadcast on BBC Radio 4's Today programme on Thursday 7 November 2013.