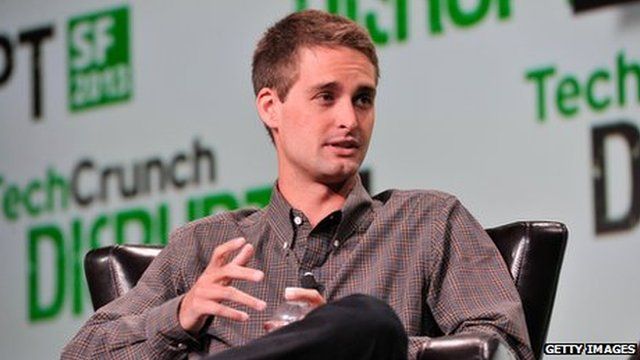 Video
Snapchat is 'not all about sexting'
Snapchat founder Evan Spiegel tells Rory Cellan-Jones that "monetizing" his company would not be terrible.
Snapchat founder Evan Spiegel has told the BBC "We're enjoying being an independent company" following reports it buffed a $3bn (£1.9bn) acquisition offer from Facebook.
It was valued at more than $800m last June but the image messaging firm has doubled its usage recently.
Mr Spiegel told BBC technology correspondent Rory Cellan-Jones that, "We certainly don't think monetization is terrible".