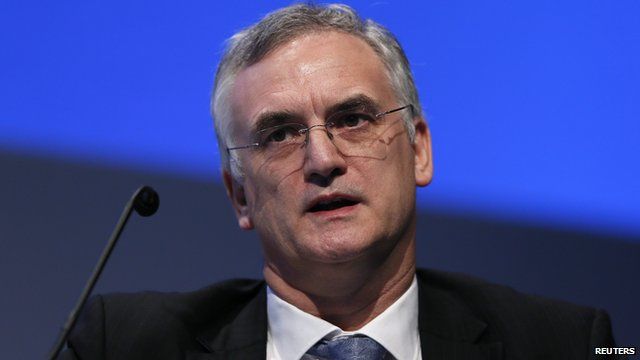 Video
Fisher: Interest rates rise not planned 'any time soon'
A senior member of the Bank of England's Monetary Policy Committee has told the BBC that an increase in interest rates before 2015 has not been not ruled out - but is unlikely to happen immediately.
Paul Fisher, Executive Director for Markets for the Bank of England, told BBC Radio 5 live's Wake Up to Money: "We're not planning to raise rates any time soon."
"The current low level of rates is necessary to sustain the recovery for a while yet. Eventually if we get inflation on target... you might expect interest rates to be in the 4 to 5% range - that would be more normal."
Go to next video: Interest rates hike threat 'dangerous'