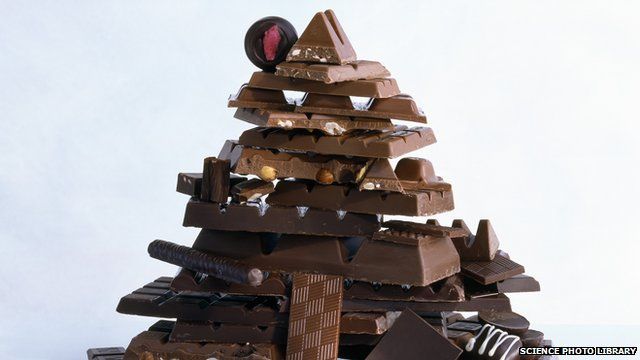 Video
Chocolate boxes shrink ahead of Christmas
It is bad news for people with a sweet tooth - as some chocolate boxes have been reduced in size ahead of Christmas.
Mars have cut the size of a tub of Celebrations from 855g to 750g, and Cadbury's have reduced their Heroes tubs from 800g to 780g - but the prices are remaining the same.
Confectionary writer Angus Kennedy said that the changes were probably due to cocoa shortages, but not communicating this clearly to the public was "a bit unfair."
Mr Kennedy told BBC Radio 5 live's Breakfast: "There is a trend at the moment towards smaller pack sizes, rounded edges, all these things they're creeping in... and no one really knows."
Cadbury said that they had decided to slightly reduce the size of a tub of Heroes because of economic factors such as ingredient costs. Mars said they had tried to absorb the vast majority of the cost pressures through increased efficiency.
Go to next video: Cocoa price soars as chocolate sales up