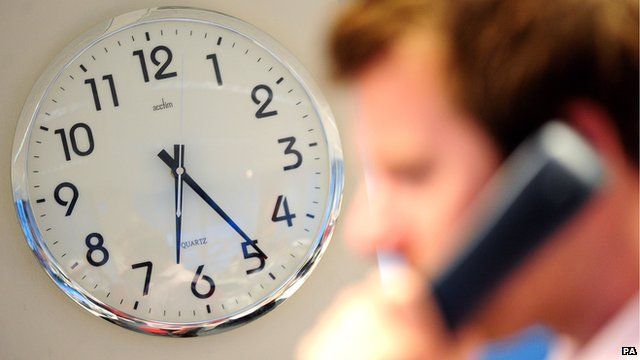 Video
'Worried' workers are not taking leave, survey finds
Employees are not taking all their leave from work because of job anxiety, according to research.
The survey by Hilton Hotels & Resorts found that one in 20 take just half their entitlement - claiming that using every day of their annual leave is frowned upon in their workplace.
Psychologist Jo Hemmings believes that people are skipping holidays in order to ensure they are "indispensible."
She told BBC Radio 5 live's Breakfast: "They're either worried about not being perceived to be committed enough... about someone else doing their job better when they're not there, they're even worried about losing their job."
Go to next video: City boss asks women about work