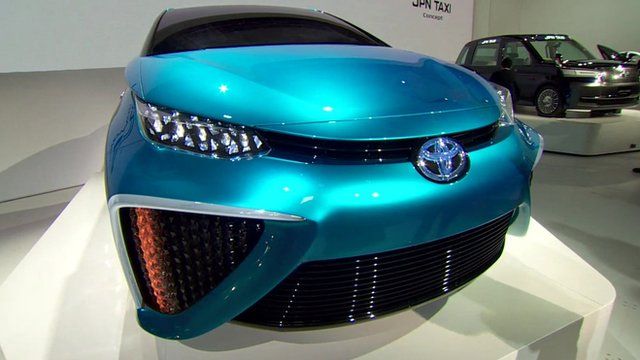 Video
Inside the Tokyo Motor Show
The BBC gets a sneak preview of the latest technology on display at the Tokyo Motor Show.
Major car makers have been showcasing their upcoming models at the Tokyo Motor Show.
It offers a platform for auto giants to display their latest technology; in particular, Toyota and Nissan have been squaring off over electric cars.
The BBC's Rupert Wingfield-Hayes got a sneak preview before the exhibition opened to the public.