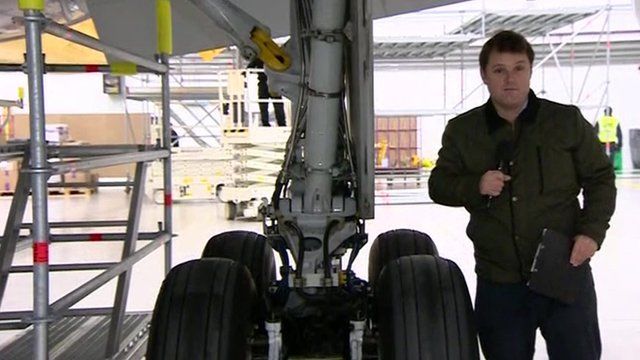 Video
Monarch opens new hangar to attract more engineers
British airline Monarch is trying to attract more young people into engineering with the launch of a new hangar in Birmingham.
There is a warning that one in five young people needs to take a job in engineering, if the country is to avoid a skills shortage.
Monarch's executive chairman Iain Rawlinson told BBC business reporter Dominic Laurie: "Our investment in apprentices is securing our workforce for the future".
While Kate Tague from Warwick Manufacturing Group Academy said positions were going unfilled due to outdated views of the profession.
Go to next video: Can women plug the engineering skills gap?