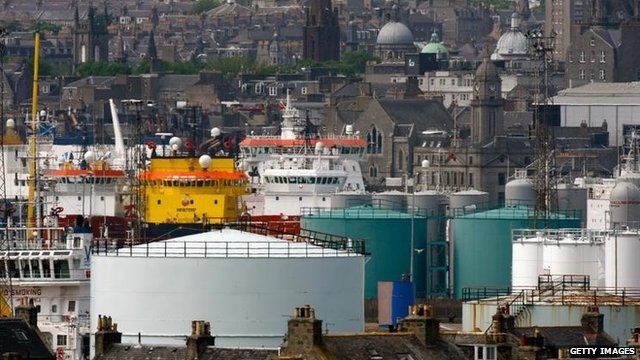 Video
Scottish independence 'not pragmatic' in Aberdeen
With rising house prices and oil-rich territory, the residents of Aberdeen are likely to have different priorities in the referendum on Scottish independence compared to those living elsewhere in the country.
John MacRae, chairman of the Aberdeen Solicitors Property Centre, told the Today programme that "Aberdeen has always had its own way of doing things.
"The people I'm talking to in business are of the view that while there can be a sentimental attachment to the idea of independence, the pragmatic business-based view is that independence will not be good for this area," he added.
The economy is also a concern to the region's young voters. Martin Close, a pupil at Bucksburn Academy, said he would feel more safe if the big financial decisions were not being made by those "living hundreds of miles away" in London.
Fellow student Nicole Fraser, however, feels that links with England need to be maintained amid worries that the region's oil trade will only "last another 20 years".
First broadcast on BBC Radio 4's Today programme on Tuesday 26 November 2013.