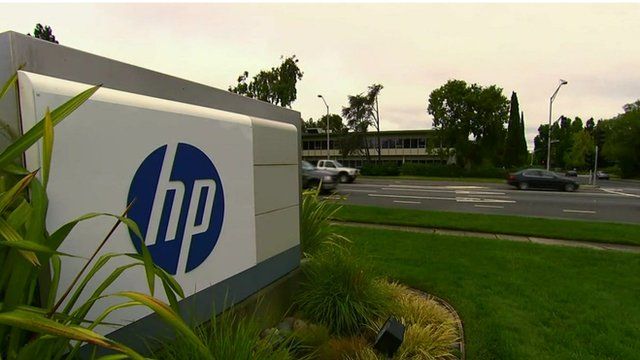 Video
HP shares up 7% in surprise soar
Investors were braced for bad news from veteran computer firm Hewlett-Packard but they got just the opposite.
Shares in HP climbed by 7 % in after hours' trading on Wall Street after the company said it saw a 2 % rise in revenues thanks to a jump in server sales and the networking business.
This countered the crumbling demand for personal computers.
The news has inspired cautious optimism as the 70-year-old company struggles to keep up with shifting consumer demand for smaller, portable devices.
From New York, Victoria Fritz reports.
Go to next video: HP row with UK entrepreneur