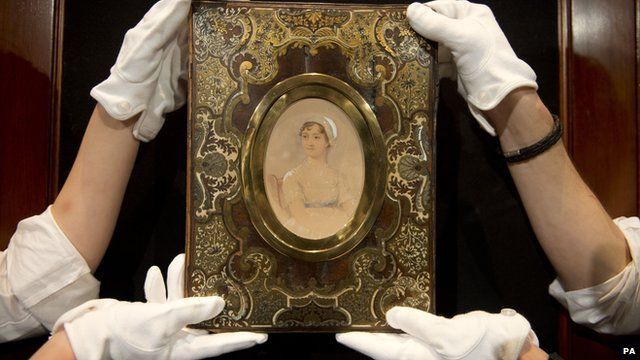 Video
How do auctioneers put a price on the priceless?
A watercolour portrait of Jane Austen is to go under the hammer at Sotheby's today.
It has never been previously sold yet it is the painting could fetch up to £200,000.
So how do auctioneers place a value on something - if it is priceless?
BBC Bargain Hunt regular James Lewis, from Bamford's auctioneers, told BBC Radio 5 live's Wake Up to Money: "All of the value is in the interested parties... as soon as you get a massive name, like Jane Austen, the market is huge."
Go to next video: Pink diamond sells for record $83m