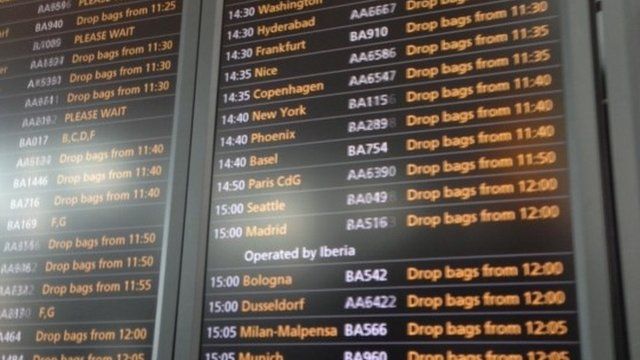 Video
Commission 'back and forth' over Thames Estuary airport
The Airports Commission has short-listed its three options for expanding the UK's aviation capacity.
These options include adding a third runway at Heathrow, lengthening an existing runway at Heathrow, and introducing a new runway at Gatwick.
Sir Howard Davies, head of the commission, explained on the Today programme that the possibility of a new airport in the Thames Estuary had not been ruled out, as they "had been backwards and forwards on the idea".
He added that more time was needed to decide whether this fourth option should be short-listed as "it is difficult to compare a proposal produced by a current airport operator for an extra runway… with a much more extensive proposition for shifting the economic geography of the south-east of England".
Mr Davies also refuted the claims of London Mayor Boris Johnson that there should be a hub airport in London, which would rule out Gatwick.
"The question is not whether you have a hub airport, it's how big your hub can be," he said.
First broadcast on BBC Radio 4's Today programme on Tuesday 17 December 2013.