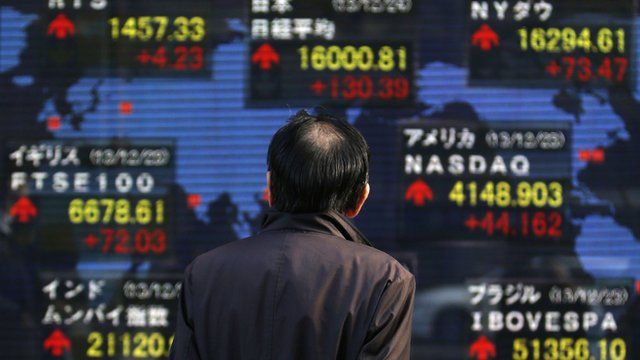 Video
Japanese shares can 'keep on going up'
Last year was the best in four decades for Japanese shares, helped by government initiatives to boost economic expansion and weaken the yen.
Japan's benchmark stock index, the Nikkei 225 rose 57% in 2013.
A weaker yen helps Japanese firms by making their exports more competitive on the international market and boosting their profits when overseas earnings are converted back into yen.
A weakened currency, coupled with signs of a recovery in the Japanese economy, helped lift stocks.
Richard Jerram, chief economist for the Bank of Singapore and an expert on Japan, told the BBC that Japanese shares could rise further in the current year.
Go to next video: Has Abenomics fixed Japan's fortunes?