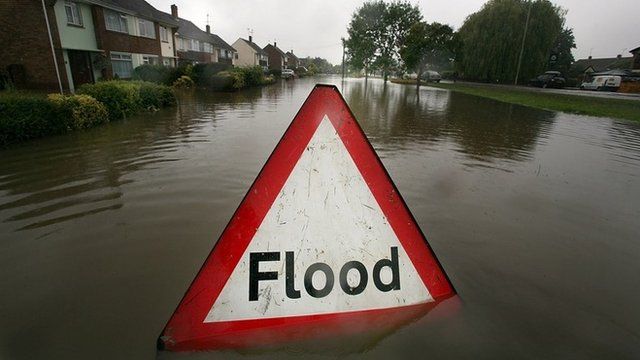 Video
New drainage systems allow 'flood protection'
Questions have been raised about who should bear the cost of maintaining landscaping features designed to defend against flooding in new housing developments.
The 2010 Flood Act states developments must be landscaped, so water from roofs and drives seeps into open ground and does not rush into the water system.
But details of the law have been delayed for four years, with house builders saying it will put up the cost of new homes.
Roger Noel from Sheffield Council told the BBC's Roger Harrabin that their new drainage systems allow "flood protection" and "landscape benefits".
Richard Ashley, emeritus professor of urban water at Sheffield University, told the Today programme's Mishal Husain that "almost every other country in the world believes [sustainable drainage systems to be] the gold standard".
First broadcast on BBC Radio 4's Today programme on Friday 10 January 2014.