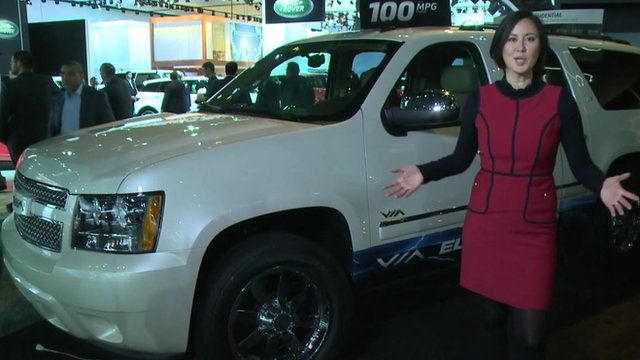 Video
Can electric pick-up trucks succeed?
VIA Motors is looking to do the impossible by making big trucks energy-efficient. Michelle Fleury talks to the company's Bob Lutz.
Ford may have just unveiled its all-new revamped version of the F-150 pick-up truck, the best-selling car in North America for 32 years, but just down the hall in Cobo Center in Detroit, a small start-up says its pick-up trucks are really the future.
VIA Motors takes truck bodies - in this case, from General Motors - and puts in electric engines, solar panel beds and more.
Michelle Fleury takes a look under the hood.