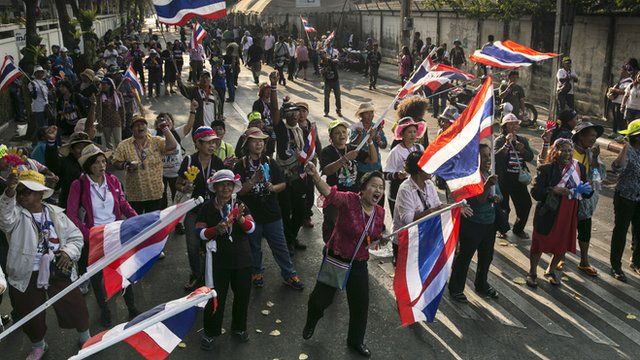 Video
Investors play waiting game in Thailand
Thailand held elections on Sunday despite a boycott from the opposition party.
However, anti-government protestors forced hundreds of polling stations to shut - affecting more than 6 million voters.
The disruption means it could be weeks before parliamentary seats are filled.
Analysts have said that the uncertainty may see investors hold back.
But Tony Nash, managing director at consultancy IHS, told the BBC that a key turning point could come in a couple weeks, when a corruption commission decides whether to take action against senior politicians.
Go to next video: Thugs chase off votes in Bangkok