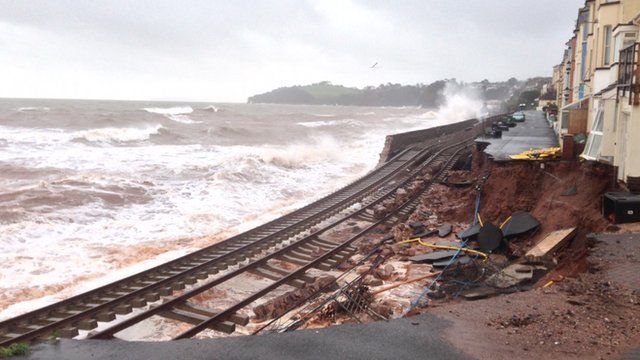 Video
Businesses 'need stable transport' in south-west England
BBC Radio 4's Today programme has taken a look at how recent storms and floods in south-west England have affected local businesses.
Up to 150ft (46m) of railway track was destroyed at Dawlish, Devon, following storms on 5 February, while other lines faced disruption or closure.
Chris Pomfret, chair of the Cornwall and Isles of Scilly Local Enterprise Partnership, explained that it is "essential" for business owners to be able to travel to London and hub airports such as Gatwick to maintain the international side of their work.
James Staughton, managing director of St Austell Brewery, added that the local transport infrastructure needs more stability in order for companies in the region to "thrive and survive".
First broadcast on BBC Radio 4's Today programme on Thursday 6 February.