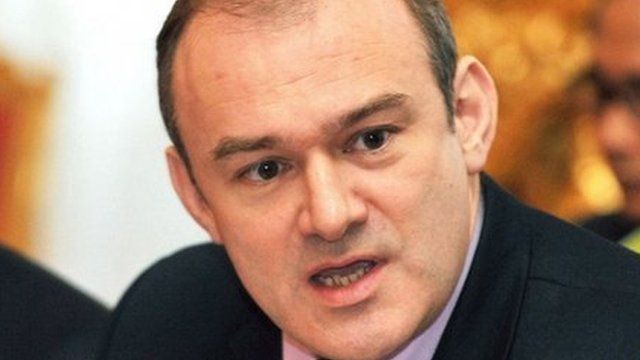 Video
Davey: Energy firms' gas profits are 'bigger problem'
The profit margins made by the "Big Six" energy companies when supplying gas, are much higher than previously thought, the energy secretary Ed Davey has said.
Mr Davey explained to the Today programme's Evan Davis that the energy firms' profits on gas are "the bigger problem" - three times as high as their typical profit margins on electricity.
He added that the government is helping to tackle the issue by increasing competition in the sector and making it easier for consumers to change their supplier.
First broadcast on BBC Radio 4's Today programme on Monday 10 February.
Go to next video: Davey turns up heat on British Gas