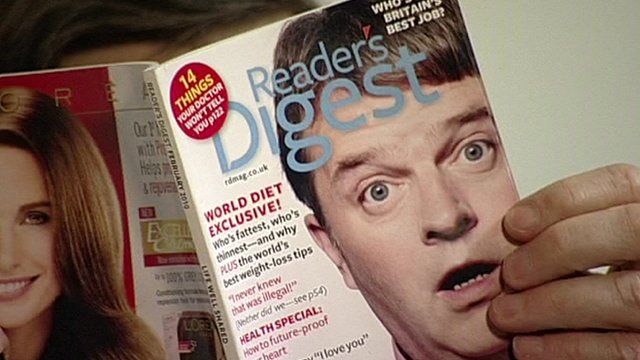 Video
New Reader's Digest owner wants web magazine for 'frisky 50s'
The new owner of Reader's Digest, Mike Luckwell, says he is "absolutely delighted" to be associated with the brand and has given more details of his plans for the ailing magazine.
He told BBC News the printed edition would continue but he wants a digital version of the magazine for what he called the "frisky 50s" who he said were going online but not being served by publishers.
Mr Luckwell also explained that the database of subscribers was a "valuable asset" that had not been fully exploited.