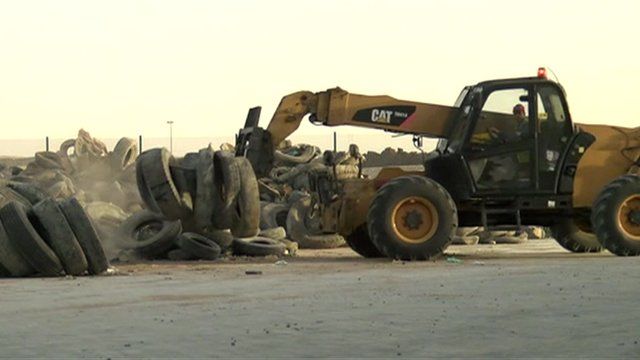 Video
Shredding cars to boost UAE recycling
One UAE emirate is aiming to end sending waste to landfill by the end of 2015 - but is it environmentally friendly?
The UAE is one of the biggest generators of waste per person, with most of that rubbish going straight to landfill.
But the emirate of Sharjah, just north of Dubai, now recycles around two-thirds of its waste, and hopes to ensure none ends up buried in the ground by the end of 2015.
Jonathan Frewin reports.
Watch: Middle East Business Report