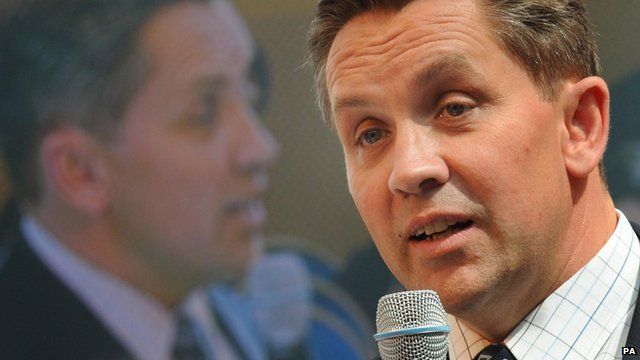 Video
Justin King 'won't compete' with Sainsbury's
The outgoing boss of Sainsbury's, Justin King, has confirmed he will not work for a competitor of the supermarket.
Mr King, who is to stand down in July, did suggest however that he would go on to another "big job".
The 52-year-old told BBC Radio 5 live's Adam Parsons: "I have a clause in my contract which means that I won't compete with Sainsbury's.
"I'm very happy to honour that because Sainsbury's has been a big part of my life."
Go to next video: 'Leave them crying out for more'