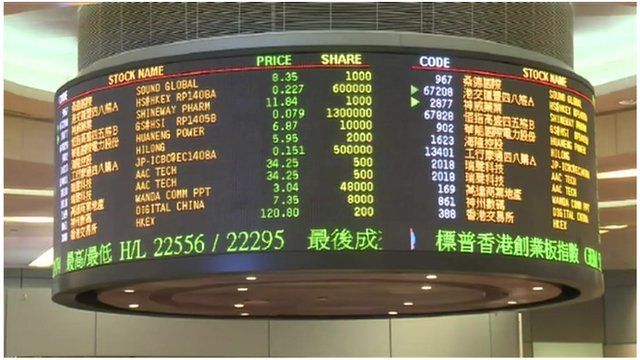 Video
Will China slowdown hurt HK exchange?
The Hong Kong Stock Exchange is due to report its earnings for 2013, with some suggesting it may follow China's slowing growth.
The Hong Kong Stock Exchange unveils its financial performance for 2013 later on Wednesday.
Analysts expect profits to rise by nearly 15%.
The bourse's fortunes have largely followed China's, and while growth has been encouraging this year, it's still a far cry from the boom years when multi-billion dollar Chinese listings drove earnings.
The BBC's Hong Kong correspondent Juliana Liu reports ahead of the earnings.