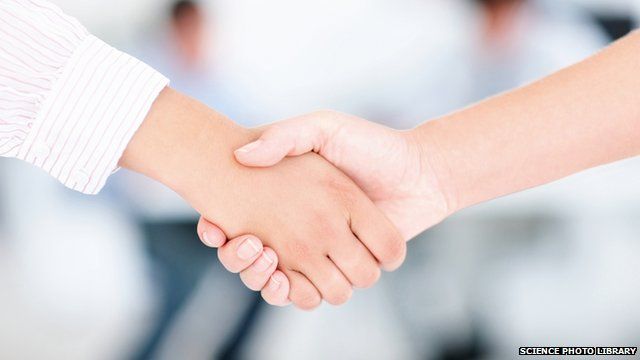 Video
Firms call for 'transparency' in Government outsourcing
A small business owner has claimed that bidding for a government contract cost her firm £2 million over two years.
Buddi founder Sarah Murray told BBC Radio 5 live's Victoria Derbyshire that they had to pull out of the process eventually because the value of the contract not worth the money.
It comes as the Public Accounts Committee (PAC) called on the government to "urgently get its house in order" in how it outsources contracts to private companies.
Serco's managing director of Welfare to Work, Richard Johnson, also told the programme, "What we have to introduce urgently is a far stronger degree of transparency. We need to know what people are bidding for at what cost."
A Cabinet Office spokesperson said: "As the PAC acknowledge, this government is reforming Whitehall and improving the Civil Service's commercial capabilities reforms saved taxpayers £3.8bn last year. But there's more to do as part of our long-term economic plan and to build on our world-leading transparency record."
Go to next video: Privatised probation criticised