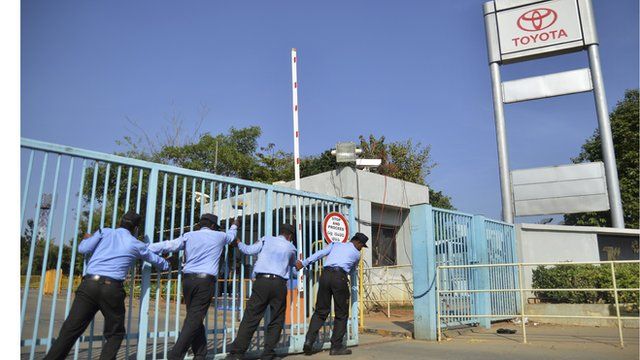 Video
Toyota in push to end Indian dispute
Toyota's Indian subsidiary will hold talks with the state government of Karnataka in an attempt to end an industrial dispute that's dragged on for ten months.
On Monday, the Japanese carmaker announced a lockout of 6,400 workers from its two assembly plants, claiming that some employees have threatened supervisors and resorted to deliberate stoppages.
From Mumbai Sameer Hashmi reports.
Go to next video: India candidate's cup of tea tactic