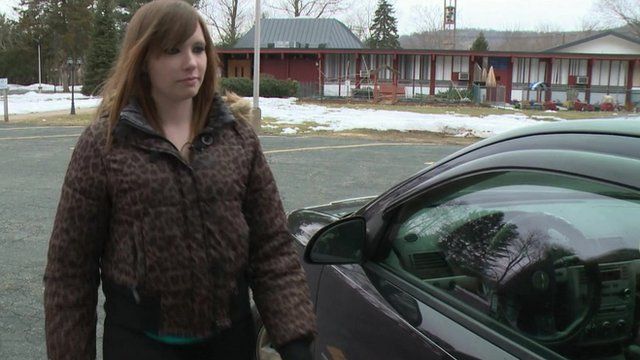 Video
'Really upset and angry' following GM car recall
General Motors could face a costly legal bill as the US justice department investigates whether the company reported the recall of 1.6 million cars in a fair and legal way.
Japanese carmaker Toyota has just reached a $1.2bn (£720m) settlement with US regulators after a four-year inquiry into its reporting of safety issues after it recalled more than 10 million vehicles over issues with brakes, accelerator pedals and floor mats.
Meanwhile, people whose cars were recalled are now starting to file law suits against the company.
Samira Hussain reports from New York.
Go to next video: Toyota in deal over US safety probe