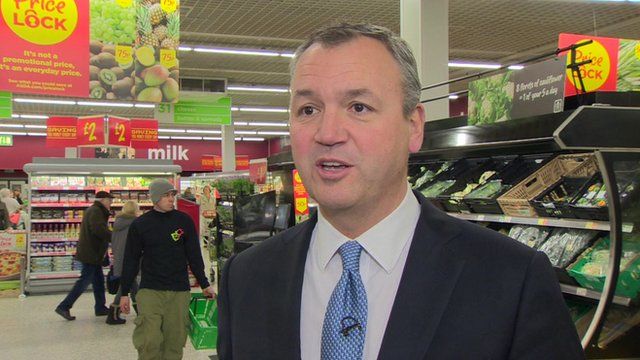 Video
Asda boss Andy Clarke: Expansion 'great news for UK business'
Supermarket giant Asda will create up to 12,000 UK shop posts over the next five years, its US owner Wal-Mart has said.
The strategy of the UK supermarket chain has the potential to create the posts, Wal-Mart said.
Speaking to the BBC's business editor Kamal Ahmed, Asda president Andy Clarke said the announcement was great news for UK business, and that the jobs would be across Asda's whole range of stores and services.
He said that Asda was looking to expand in areas where there are currently fewer stores.
Go to next video: Morrisons 'taking bold decision'