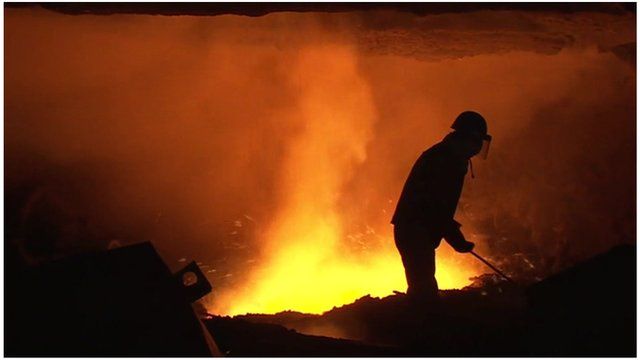 Video
How steel highlights China weakness
China's economic strength is widely thought to be waning. Wednesday will see the latest growth figures.
Part of the reason is a deliberate attempt by the Chinese government to implement major economic reforms.
Among the challenges will be tackling China's bloated steel industry which produces half the world's steel but is now in decline.
Oversupply and concerns about pollution are causing unprofitable steel plants to close - and that putting a crimp into employment in China, as the BBC's Martin Patience reports.
Go to next video: China 'not rebalancing its economy'