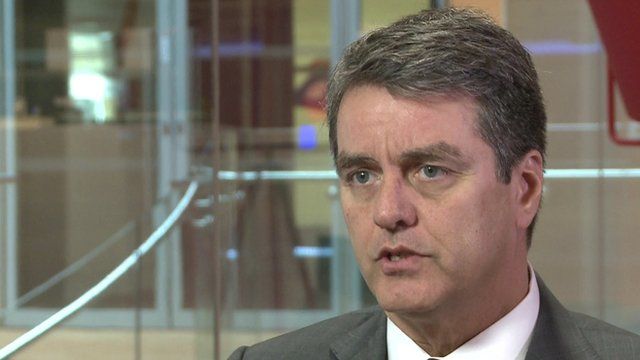 Video
Do bilateral deals harm world trade?
President Obama flies to Japan this week for talks on a trade deal that could significantly cut the cost of buying and selling goods between the first and third largest economies in the world.
The Trans Pacific Partnership or TPP is part of a series of bilateral trade agreements being done around the world as countries lose patience with the World Trade Organisation, which has overseen a decade of failed attempts to reach a global trade deal.
The BBC's economics correspondent Andrew Walker asked the WTO Director General Roberto Azevedo if these side deals were more useful than global talks.
He suggested that such agreements had long been reached and fell "short both in terms of substance and in terms of geographical coverage".
Go to next video: WTO agrees global trade deal