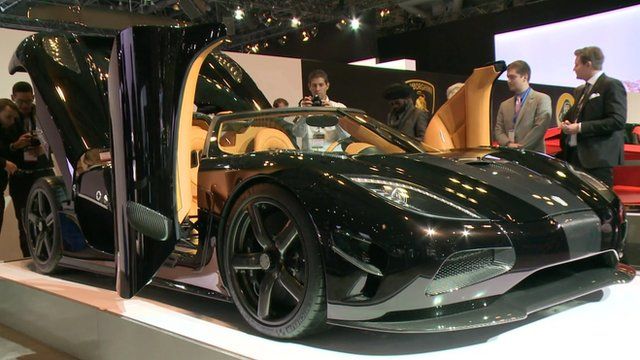 Video
Take a tour of Koenigsegg's million-dollar car
Swedish hypercar firm Koenigsegg returned to the US market for the first time in many years at this year's New York International Auto Show.
Founder Christian von Koenigsegg gave the BBC a tour of the Agera R, the car it hopes to sell to an elite handful of US buyers.
Speaking to the BBC's Samira Hussain, he explained who buys million-dollar cars - and, of course, what it is like to drive one.
Go to next video: Alfa Romeo plots US comeback