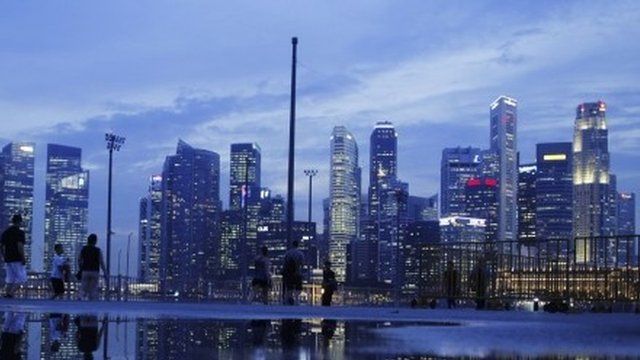 Video
Singapore benefits from yuan market
The use of China's currency, the yuan, has grown exponentially in recent years. It is now the seventh most-used currency for global payments.
Processing those payments is big business, which is why the world's major financial centres are racing to grab a slice of China's fast-growing foreign exchange market.
According to new data, Singapore has overtaken London as the world's second-largest clearing centre for the yuan, behind Hong Kong.
Michael Moon, who works for the global transaction services organisation SWIFT, explains the currency's popularity.
Go to next video: China's yuan falls after bank move