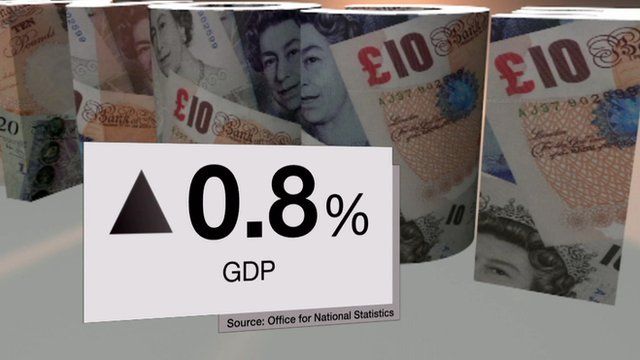 Video
UK economy grows by 0.8% in first quarter
The UK economy has grown for the fifth consecutive quarter - fuelled by strong performances in the service sector, construction and manufacturing.
It grew by 0.8% in the first three months of the year - and the overall economy is now just below the level it was before the recession began in 2008.
Gross domestic product (GDP) is a measure of a country's economic activity, including all the goods and services produced in a given period.
Hugh Pym reports.
Go to next video: 'Average worker £1,600 worse off'