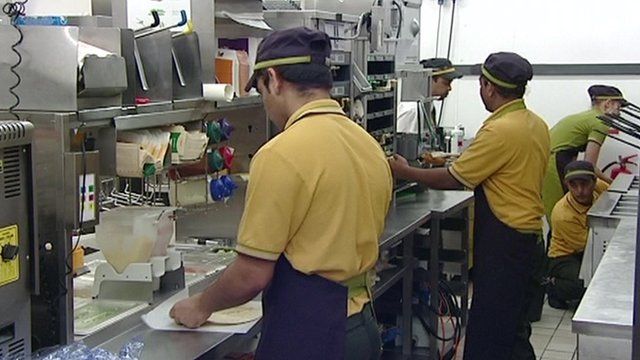 Video
Zero-hour contracts: flexible or insecure?
A study from the Office for National Statistics (ONS) show that nearly 1.4 million people in the UK are on zero-hour contracts.
The estimate suggests more people are on the agreements - under which people are not guaranteed work from one week to the next - than previously thought.
Zero-hour contracts do not guarantee a minimum number of hours of employment.
John Moylan reports.
Go to next video: Zero hours like 'Victorian conditions'