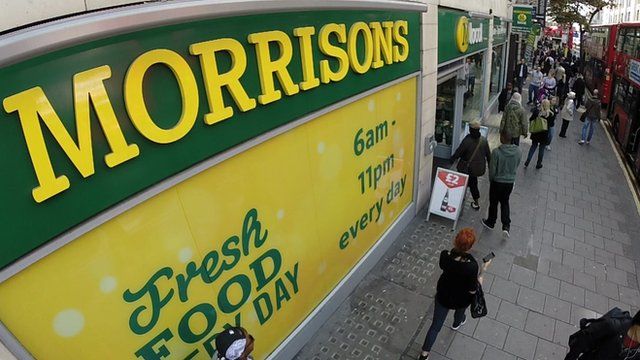 Video
As Morrisons cuts prices - is this the start of a price war?
The struggling supermarket Morrisons has raised the prospect of a price war, as it lowers the cost of more than a thousand of its products.
The company, which is one of the "big four" UK supermarkets, has been fighting to win back shoppers after months of falling sales.
It says prices on everyday essentials will now be 17% cheaper, on average.
All of the major UK supermarkets are under pressure from the rise of discounters, such as Aldi and Lidl, and the growth of online shopping.
Emma Simpson reports.
Go to next video: Morrisons boss explains price cuts