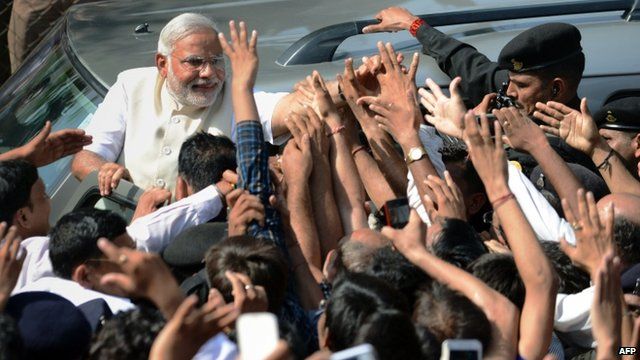 Video
India election: Is Gujarat special?
Sameer Hashmi reports from India's western state of Gujarat, where election candidate Narendra Modi takes credit for much economic success.
The clear favourite to be India's next prime minister is Narendra Modi of the opposition party BJP.
He has been the chief minister of the western state of Gujarat for over 12 years now and his track record on the economy there has been at the heart of his election pitch.
But is Gujarat doing as well as his party claims?
Sameer Hashmi reports.
Watch: India Business Report