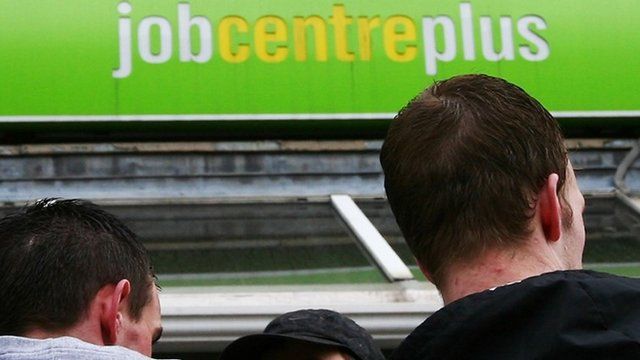 Video
UK unemployment rate falls to five-year low
The number of people out of work in the UK fell by 133,000 to a fresh five-year low of 2.2 million in the three months to March, official figures show.
The jobless rate also fell to a five-year low of 6.8%, the Office for National Statistics (ONS) said.
The number of people in work rose to 30.43 million, the highest since records began in 1971, helped by a rise in self-employment.
Robert Peston reports.
Go to next video: Unemployment falls again to 6.8%