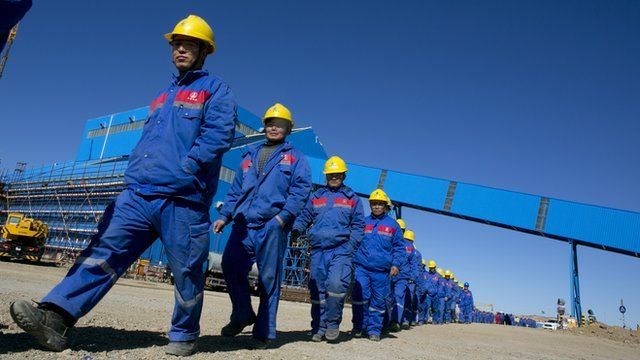 Video
Mongolia's push to attract investors
Mineral-rich Mongolia has seen a decline in investment in the past 18 months.
Only three years ago, the central Asian nation had a world-beating growth rate of 17.5% but that dropped to 11.7% percent last year.
And foreign investment has fallen more than 50% over the same period.
In a bid to bring back investors, Mongolia is looking to increase the area available for mining. The plan could potentially unlock one billion dollars in development.
The BBC's Rico Hizon asked Peter Akerley, he chief executive of Erdene Resources Development Corporation, about the opportunities in the country.